Enter details
Payment
Complete!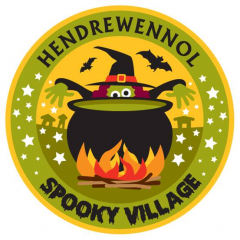 Spooky Village
Hallowe'en has swept through Cwmgwennol, and the village has an eery haunted feel. This is specially for the young and more sensitive children who would find the Terror Trail with its live interactive actors a bit too much. A chance to see and explore the feel of Hallowe'en without being too scared.
Please note: To gain entry to the site, each person must have an Activity Ticket or have a Grounds Pass. The only exception is children under the age of 2 who are not doing an activity (thus do not have an activity ticket) - they do not need a Grounds Pass.
Sorry, no tickets are currently on sale.
Your Basket
Item
Price
Qty
Subtotal
There are no items currently in your basket

Total

£0.00